Scouts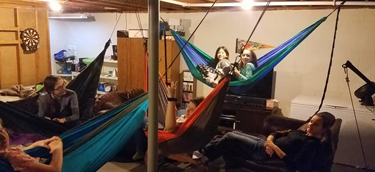 The mission of the Boy Scouts of America is to prepare young people to make ethical and moral choices over their lifetimes by instilling in them the values of the Scout Oath and Law.
For the first time in its 100+ year history, the iconic program of the Boy Scouts of America is open to both young men and young women. Scouts BSA is a year-round program for boys and girls in fifth grade through high school that provides fun, adventure, learning, challenge, and responsibility to help them become the best version of themselves.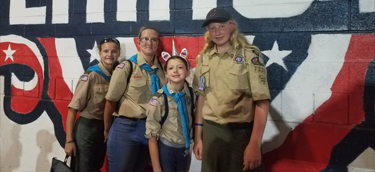 In Scouting, boys and girls start with their best right now selves and grow into their very best future selves. It's fun, hands-on learning and achievement that puts kids in the middle of the action and prepares them for today – and for life.
Our Church hosts Cub Scouts, Boy Scouts and a BSA Girls Troop.
Boy Scout Troop 335
Boy Scout Troop 335 began at Greensburg United Methodist Church in 1956. We are the oldest Troop in Green, Ohio. We meet every Sunday from 6:30 pm to 8 pm during the school year and from 6:30 to 8:30 in the Summer. Troop 335, headed by Scoutmaster Brad Laterza, continues a long scouting tradition in Green, Ohio. The Troop 335 offers many opportunities to camp, hike, bike, and canoe and for young Scouts to grow. We are a boy lead Troop and that means we are not perfect, but we are proud of that.
BSA Troop 7335
Scouts BSA Troop 7335 is a Troop of young ladies who are excited and honored to be a part of the Greensburg United Methodist scouting family. Troop 7335 is very active, meeting weekly at 7pm on Thursdays in the Scout Room and camping monthly. We became chartered on February 2, 2019 as the very first Scouts BSA Troop for Young Ladies in Lakes District. We are so excited to share our adventures with you! For more information contact Scoutmaster Jodie M. Amiot at
Jmamiot@outlook.com
.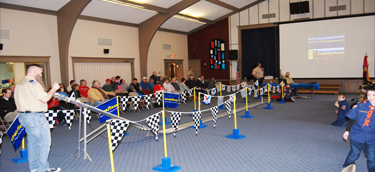 Cub Scout Pack 3335
Cub Scout pack 3335 meets Mondays at 6:30 PM. We Camp, Fish, Shoot Arrows and BB Guns, Launch Water Rockets, Do Pinewood Derby and Chariot Races play all different Sports and Make New Friends. Josef Guesman is the Cubmaster and can be reached at
josef.e.guesman@saint-gobain.com
You can also contact Committee Chair Amy Prater at
aprater963@hotmail.com.