Visitor Information
Frequently Asked Questions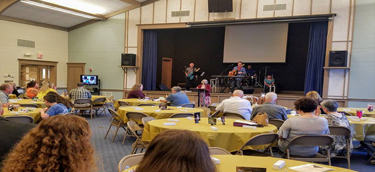 Q:
What is the difference between services
A:
Our 9:00 service is defined as "Modern". It is a bit more relaxed, and we sing contemporary worship songs. Our 11:00 service is defined as "Traditional".It is a bit more structured: we follow a liturgy, and we sing hymns.
Q:
What should I wear
A:
Whatever you want! Some people dress up, while others prefer to wear a T-shirt and jeans. God loves us all, so come as you are!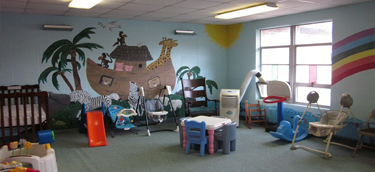 Q:
What about my children
A:
Our nursery is open from 9:00-12:00. We also have Sunday school for children from 10:00-11:00, during the school year.
Q:
When should I arrive
A:
The Modern Worship Service is at 9:00 and is held in our Fellowship Hall. The Traditional is at 11:00 in the Sanctuary. We suggest you come about 15 minutes early your first time, so that you can locate these areas.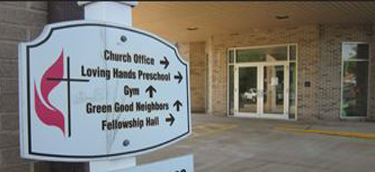 Q:
Where do I go once I arrive
A:
If you are attending the 9:00 service, please park toward the rear the church and enter through the doors under the overhang. Once inside turn to the left and follow the hallway to Fellowship Hall.
If you are attending the 11:00 service, we suggest that you park on the side of the church, and enter through the sanctuary entrance on the side. This will take you right to the sanctuary.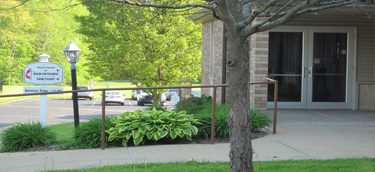 Q:
Is the church wheelchair accessible
A:
Yes. We have an elevator in the church that allows those who need it to access many different parts of our church.
Q:
Do you offer any special services
A:
We hold several special services throughout the year that coincide with the church calendar, such as Ash Wednesday, Holy Thursday, Good Friday prayer stations, Easter and mulitple Christmas Eve services.
Q:
How do I become a member
A:
Our pastor offers new member orientation classes for all persons interested in joining the church. To express an interest and receive more information, please email the church office at
office@greensburgumc.net